Angles & Distances Charts
*** SCROLL DOWN TO SEE ALL DISTANCE CHARTS ***
PRELIMINARY NOTES:
Please find below graphics showing all ANGLES and DISTANCES available for each illuminator with ranges from 8 to 1 000 meters and angles from 5 to 180+°.
> OUR PRODUCT RANGES ARE MOSTLY BASED ON POWER SUPPLY WANTED:
- "STANDARD": with external power supply unit (PSU) to power between 100-240V (graphics on white backgrounds)
- "VARIO": with integrated power supply unit (PSU) to power in 12 V DC / 24 V AC
- "PoE": with integrated power supply unit (PSU) to power on PoE or HIGH POWER PoE ("PoE" mention in graphic title)
> NOTES ON DISTANCES REACHED:
All distances are given in meters for cameras using a CCD active captor type of at least 1/3" or equivalent.
Using a passive CMOS captor type and / or a smaller captor size will give you less distance.
(i.e.: 1/4" CCD will give you less distance and 1/2" CCD should give you more distance, a 1/2" CMOS is usually equivalent to a 1/3" CCD).
If your camera is not sensitive enough you will have to oversize the IR illumination by selecting a superior model and / or reduce the number of images per second to compensate.
> NOTES ON WAVELENGTH:
The 850 nm wavelength is the standard in the CCTV industry, at least 95% of the market.
The 940 nm is mostly use for project requesting 100% covert illumination, usually for police forces or defense projects.
Both 850 nm and 940 nm IR light are invisible but using 940 nm version removes the very small red glow at the very source of the LEDs.
Note that the 940 nm version is 40% less powerful and so reaches 40% less distance compared to the 850 nm standard version.
So, for 940 nm, please multiply by 0.6 the given 850 nm standard distances. Only use 940 nm wavelength if you know exactly what you are doing, they are usually used by military/police forces for covert operations. We recommend to use extremely IR sensitive camera with 1/2" CCD captor for 940 nm and / or long distance illumination.
Our products are the top quality in the CCTV industry, built and hand mounted on demand to use the latest technology SMT LEDs.
It includes inbuilt power adjust from 10‐100%, inbuilt photocell for automatic on / off operation with adjustable sensibility, telemetry connection for remote operation...
All are IP66 weatherproof, Anti-Vandalism, usable between -50 / + 50°C and under 5 YEARS WARRANTY for an expected lifetime of 10+ years.
Products include cables and dedicated power supply unit. All have a universal bracket to fix on walls, ceilings or plates.
To buy poles or PTZ fixtures, see our
bracket section
.
FAQ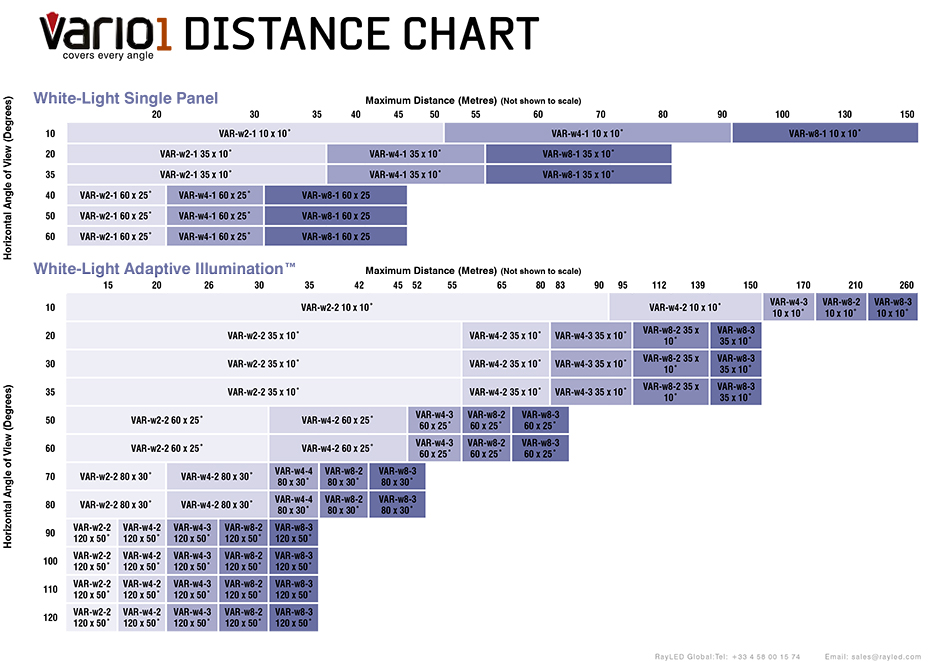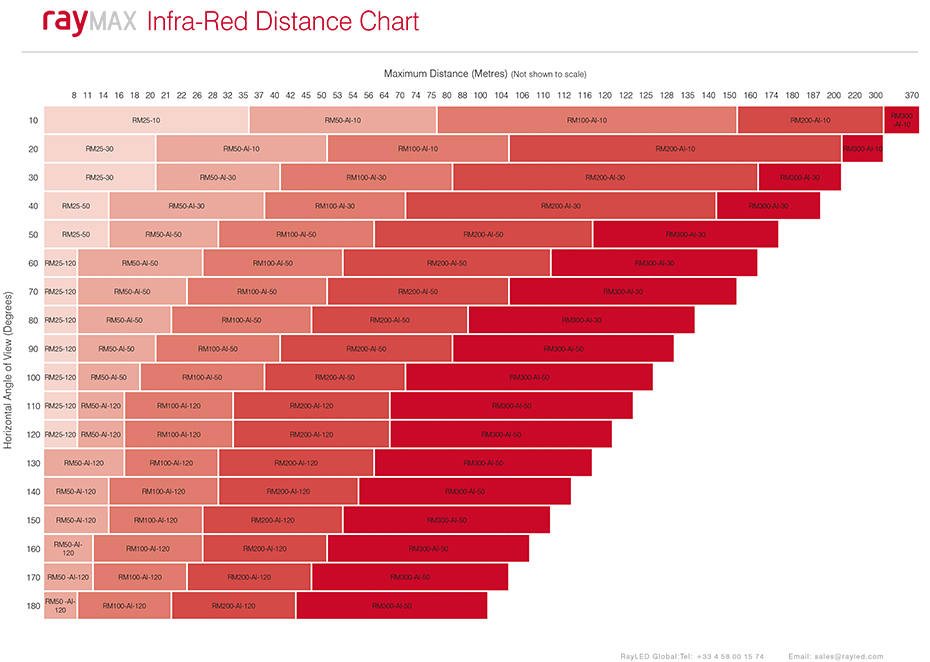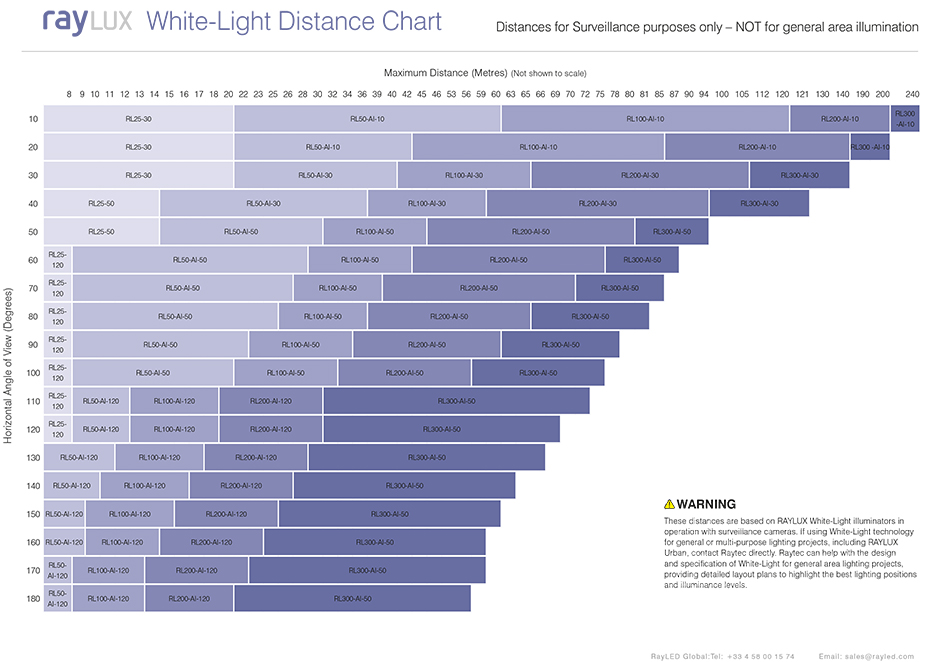 SPECIAL MODELS